The executive management team of CKC Laboratories has a combined 63 years of experience in the EMC testing and design consultation business.
Our President and CEO, MarDell Kendall, was a founding partner of CKC Laboratories in 1973. The commitment to technical excellence and superior customer service was a foundation laid by MarDell and Chris Kendall from their first day in business, and that commitment remains unchanged today.
MarDell Kendall
Ms. Kendall is currently the President and CEO of CKC Laboratories. She has been involved in EMC compliance services industry for over 40 years. She has been involved in EMC compliance services industry for nearly 40 years. She is a founding executive
of CKC Laboratories, having co-founded the business in 1973. Her role in the operations of CKC include Chief Financial Officer and head of Human Resources.
As part of the CKC senior management team, she is directly involved with planning, strategy and corporate policy-making. With her leadership, especially as Chief Financial Officer, CKC has been able to maintain long-term profitability and growth. Ms Kendall holds a BA from the University of California at Santa Barbara.
Steve Behm
Mr. Behm is currently the Director of Engineering Services with CKC Laboratories. He holds a Bachelors of Science in Electrical Engineering from University of California at Davis, and is also a NARTE Certified EMC Engineer.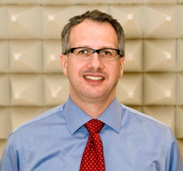 Steve has nearly 20 years of EMC engineering, testing and certification
experience.. Before becoming CKC's Director of Engineering, he held lab management positions at CKC in Hillsboro, OR and Fremont, CA. His technical expertise includes EMC/radio testing, agency certifications, technical construction files, and EMC design review. He is an expert in the area of transmitter testing and certifications for US, Canada and Europe.
Under Steve's technical direction, CKC has expanded our services in wireless testing, automotive testing, HIRF testing and indirect lighting effects.
Steve is also the Technical Director for CKC Certification Services, a privatized agency for FCC (TCB), Canada (CB), Singapore(CB) and Europe (CB).
Todd Robinson
Mr. Robinson is currently the Director of Administration and Marketing for CKC Laboratories. Todd holds a Bachelor's of Science in Business Marketing from Portland State University.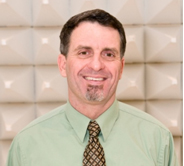 Todd has over 20 years of experience in the EMC testing and certification business. His primary responsibilities at CKC include sales, customer service, project management, corporate marketing and new service launches. Todd's involvement extends from direct with clients to corporate level management and leadership. He has personally managed hundreds of EMC compliance testing projects. On many certification projects his duties have involved researching and advising customers on the proper application of EMC standards and certification processes. Todd has presented EMC standards and regulatory papers for CKC at venues including: Del Mar Electronics Show, Wescon, Northcon, US Dept. of Commerce and IEEE EMC Society colloquiums.
Todd Robinson is currently an Associate Editor for IEEE EMC Society Newsletter (International), responsible for the Chapter Chatter Column. Todd is a member of the dB Society.